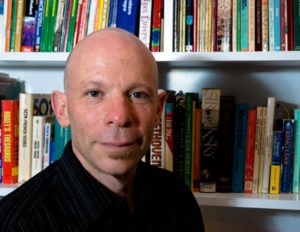 Andrew List (Professor of Composition at Berklee College of Music, Boston, MA) composes music in many different genres, including orchestral works, string quartet, vocal, choral music, opera, music for children, solo works, and a variety of chamber ensembles. He is a graduate of New England Conservatory of Music, with B.A. and M.A. degrees in music composition. He received his DMA in composition from Boston University, where he studied with Bernard Rands, Samuel Headrick, and Nicholas Maw. Mr. List has also studied privately with Richard Danielpour.
Mr. List has received numerous commissions and performances from professional music ensembles and solo artists in the North and South America and Europe.  A short list include: The Boston Classical Orchestra, Zodiac Trio, Alea III, Esterhazy Quartet, Concordia String Trio, Interensemble, Kalistos Chamber Orchestra, North-South Consonance, Metamorphosen Chamber Orchestra, George Lopez (pianist) Turtle Island String Quartet, Winston Choi (pianist), Emmanuel Feldman (cellist) and Lisa Saffer (soprano). Selected premieres and performances for the 2018-20 seasons include: The Emerald Necklace commissioned by The Boston Symphony Orchestra,A Walt Whitman Triptych commissioned by The Poulenc Trio, The Devil's Last Challenge commissioned by Zodiac Trio as a companion piece to Stravinsky's Histoire du Soldat during their 100th anniversary tour of this monumental work, The Signs of Our Time a musical satire on political corruption in our world premiered by loadbang From The Heart of Ra for viola and piano commissioned by violist Leslie Perna, Fantasy for Tenor saxophone and Bass Clarinet commissioned by Duo Hevans, Fantasy Variations commissioned by Concordia String Trio,Night Wanderings for Clarinet and Percussion Ensemble performed by clarinetist Kliment Krylovskiy and String Quartet no 6commissioned by Esterhazy Quartet in celebration of their 50thanniversary.
Mr. List is the composer-in-residence at the Zodiac Music Academy and Festival, in the south of France where he presents a composition class each summer. He was the first prizewinner of the Bassoon Chamber Music Composition Competition, Charlotte New Music Festival Composition Competition, Portland Chamber Music Festival Composition Competition, Renegade Ensemble's Composition Competition and second prize winner of The American Prize Chamber Music Division for String Quartet no. 5 "Time Cycles." He was also winner of the call for scores by numerous ensembles including MotoContrario, Mexico City Woodwind Quintet, Buffalo Chamber Players and Locrian Chamber Players. In 2011 he was selected as the MTNA commissioned composer, and was a finalist in both the Alea III International Composition Competition and the Massachusetts Cultural Council Artist Fellowship. Recordings of his music include his Violin Concertorecorded by Prague Radio Symphony Orchestra, Eva Szekely, violin soloist, released on the Albany, Noa Noa, A Gauguin Tableau, commissioned and recorded by MONTAGE Music Society released on MSR Classics and Visions of the Aboriginal Dreamtime and Klezmer Fantazyerecorded by Zodiac Trio released on Blue Griffin and new Andrew List: Music for Viola to be released on Centaur in 2019.
Mr. List has been fortunate to enjoy a number of residencies at the MacDowell Colony, Yaddo, Atlantic Center for the Arts, the Aspen Music Festival, La Cité Internationale des Arts in Paris and Visby Centre for Composers in Sweden. He was awarded a distinguished artist-in-residence grant, sponsored by Amsterdams Fonds voor de Kunst, the city of Amsterdam and the American Embassy in The Hague. During his eight-month residency in Amsterdam he presented five concerts of his music and that of other American composers and lectures and workshops at the major conservatories throughout Holland. He was the first American and composer to be awarded this prestigious residency.

Press Kit
Download a .zip file that contains Andrew List's biography, resumé, and photo.